CUMBERLAND — The Nature Conservancy and Allegany College of Maryland recently teamed for a project to increase genetic diversity of red spruce in the central Appalachian Mountain range.
ACM forestry students were at TNC's Finzel Swamp Preserve where they applied herbicide to the insides of trees, which will kill them and prevent their competition with red spruce saplings that will be planted in the spring.
The seedlings will be among others planted for a project, sponsored by the Wildlife Conservation Society's Climate Adaptation Fund, across 255 acres in Maryland, Virginia and West Virginia.
Katy Barlow is the restoration manager for TNC's Central Appalachians Program.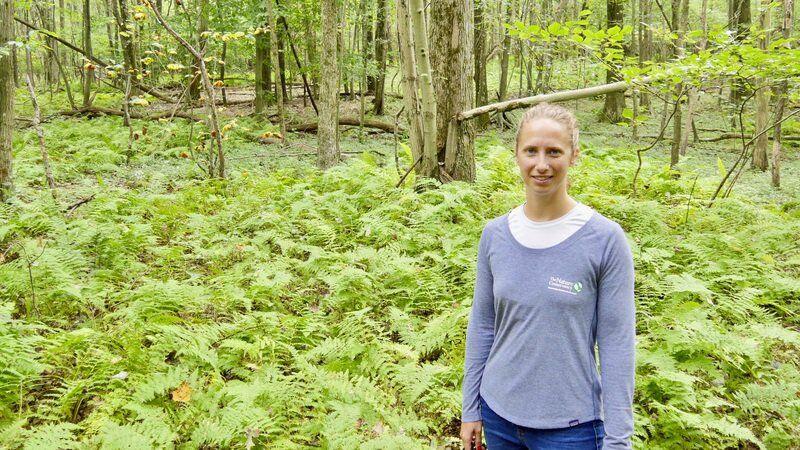 "We are using genetic information on red spruce populations from across the Central Appalachians to identify sources with high genetic diversity," she said via email. 
Last fall, seed was sourced from those locations and resulting seedlings are set to be planted in April on the red spruce restoration sites.
"Greater genetic diversity within the restored sites will enable the species to have more capacity to adapt to the changes in climate," she said.
TNC Conservation Ecologist Deborah Landau said red spruce used to extend throughout Western Maryland, but are now only found in a small part of their original range.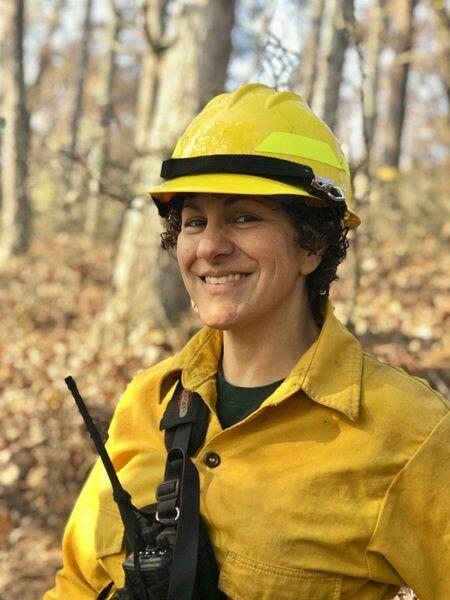 "In addition to their scarcity, a recent study by the University of Vermont and Appalachian Lab scientists found that some of these remnant stands of spruce, particularly those in western Maryland and Finzel Swamp, are extremely genetically isolated, making them very vulnerable to being wiped out by disease, pest, or a changing climate," she said via email. 
TNC couldn't find a contractor to individually treat trees for the Finzel Swamp project, Landau said.
"But Adam Miller, the Allegany County forester, connected me with a forestry class at AMC," she said. "The class was learning herbicide skills, so they came down for the day."
That provided "a win-win," because the locust trees were treated, and the ACM students applied their herbicide training in the field, Landau said.
"The class did great, even with all the extra safety requirement we had to follow with (COVID-19)," Landau said. "They got an amazing amount of work done. They were a really amazing group of students and we are so grateful to have gotten their help on this important restoration project."
In the past, red spruce dominated more high-elevation ecosystems in the Appalachian region than at present, said ACM Assistant Professor of Forestry James Watson.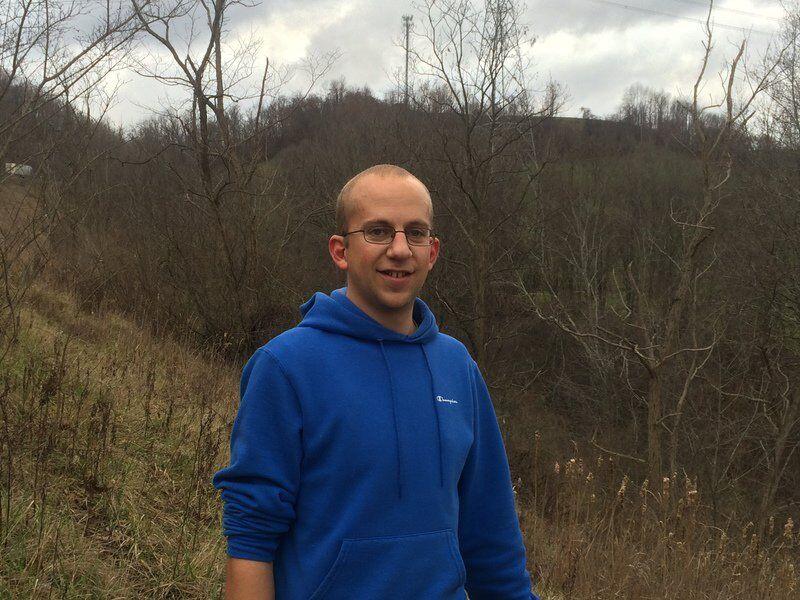 In Garrett County, very few red spruce trees remain today, he said via email. 
"Landscapes dominated by red spruce provide a unique habitat for various wildlife and plant species, Watson said. "This project at the Finzel Swamp will not only assist with the restoration of a forest type that is being lost from our forest lands, but also provide visitors with a special place to view a high-elevation forest type and the accompanying wildlife and plant species."  
Many factors are believed to play a role in the decrease of red spruce populations throughout the Appalachians, he said. 
"These factors are often debated and researched," Watson said. "Reasons that are discussed for decline in red spruce populations range from exposure to acid rain to conversion of lands to agriculture, which when abandoned generally convert to a forest of deciduous trees."
Many researchers also believe climate change has given other species of trees "an upper edge on red spruce," and that warmer temperatures have played a direct role in the decline of the species, he said. 
"From my own experiences, I have noticed that red spruce seems to grow well at low elevations and even in urban areas within the Appalachian region," Watson said. "I believe that through plantings and appropriate forest management, red spruce populations can be significantly increased in the Appalachian region."
Myersville resident Grace Muller, 22, is an ACM forestry student and plans to become an arborist when she graduates. 
"My class participated in this herbicide project as part of a lab assignment for our silviculture course," she said via email.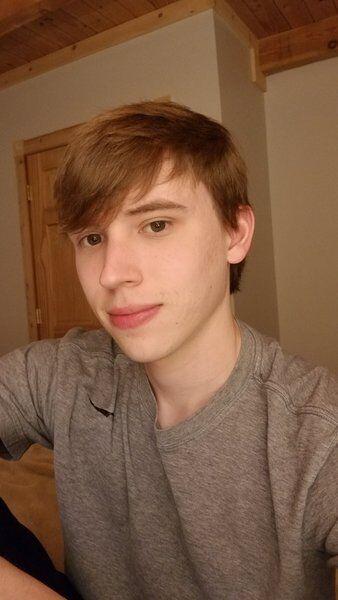 "I have never done such a task before up until that day out at Finzel Swamp," Muller said. "My hands started to blister towards the afternoon from so much hacking away at the trees, but I made it through."
She said she enjoyed the assignment "and getting to be a part of the work The Nature Conservancy was working towards."
ACM forestry student and Joppatowne resident Jarred Kinlein, 22, hopes in the future to work in fire control or as a forest ranger.
He was in charge of invasive species removal for the TNC project. 
"This meant that my team got to go through the landscape with the goal of sawing and spraying harmful plants like autumn olive," Kinlein said via email. 
"It was interesting to see how human interference can lead to a better landscape and how we can accomplish specific goals for the area," he said. "Were it not for the kind of work we did, fast-growing shrubs or trees like black locust could quickly dominate an area and prevent the growth of more helpful species such as the declining red spruce."