CUMBERLAND — A tractor-trailer carrying bacon caught fire and burned on Interstate 68 in Cumberland Monday, shutting down eastbound traffic from 6 p.m. to midnight, according to Cumberland Fire Department Capt. Steve Grogg.
Grogg said the truck was loaded with a variety of pork products including ribs.
"We'd rather have something like that than a hazardous material," Grogg said.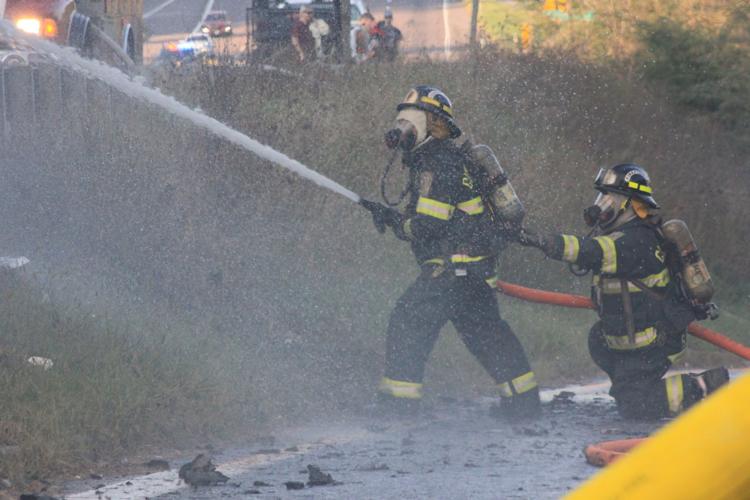 Tanker trucks supplied the water to eventually douse the blaze.
The truck came to a stop and burned just yards past the exit to Willowbrook Road.
Westbround interstate traffic was stopped for a short period early during the firefight.
Cumberland Police Department and Maryland State Police dealt with detours.
A dispatcher at the Allegany County 911 Center said he stepped outside late Monday and could smell the bacon burning.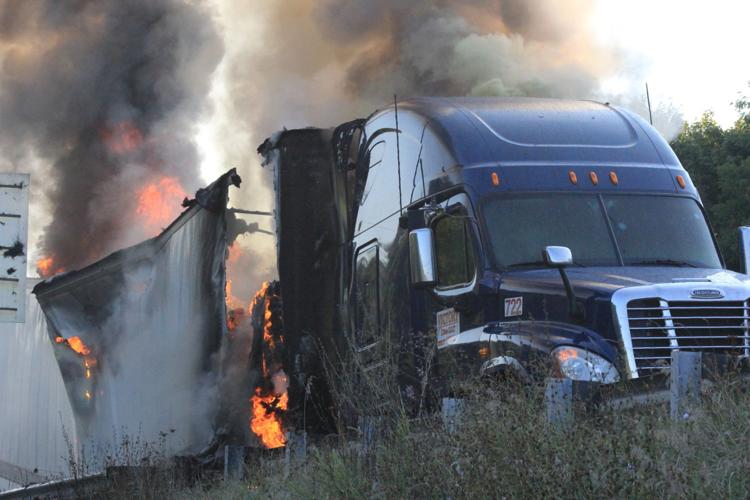 There were no injuries.
"Just for our crew, this is the third tractor-trailer fire we've had in the city in the past two weeks," Grogg said.
The others were near the Greene Street and Johnson Street exits.
"They all happen eastbound, coming down the mountain," Grogg said. "The brakes get hot, catch on fire and it spreads into the trailer."
Numerous volunteer fire departments were called to help on Monday: LaVale, Baltimore Pike, Corriganville, Ellerslie, District 16, Cresaptown, Flintstone, Ridgeley, Wiley Ford and Allegany County Fire Police.
Grogg said a portion of fire hose was damaged beyond repair by bacon grease than fell onto it.