ELKINS, W.Va. — Responding to an increasing incidence of chronic wasting disease in Hampshire County, shooting teams from the West Virginia Division of Natural Resources will kill and sample deer this spring.
40 of 461 Hampshire County deer sampled had chronic wasting disease. @wvdnr will take lethal action pic.twitter.com/og9kxCf0q7

— Mike Sawyers (@CTNMikeSawyers) February 23, 2017
This management technique, last used in 2012, allows the agency to test additional deer for the always fatal disease and reduces the herd density, slowing the spread of the ailment.
"Our people in (the Romney office) are contacting landowners asking for permission," said Elkins-based wildlife biologist Jim Crum. "We negotiate with the landowner for permission and to determine how many deer to take."
The shooting will take place in late March and early April.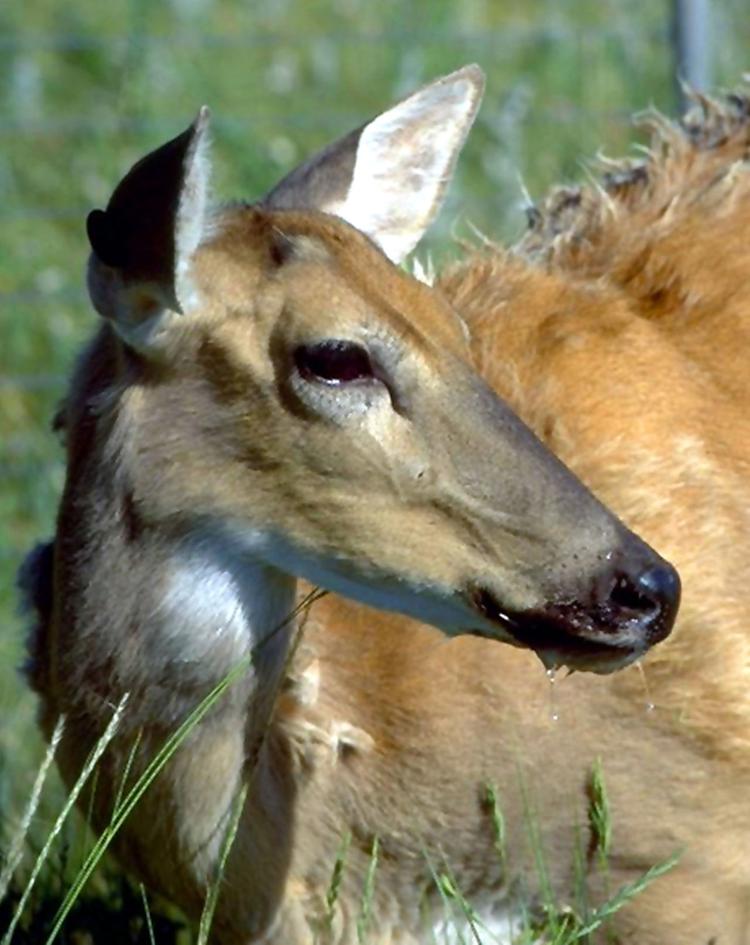 The lethal response by DNR's Wildlife Resources Section comes after 40 Hampshire County deer sampled in November tested positive.
There were 874 deer sampled on the first two days of the state's firearms season during Thanksgiving week.
Hunters who killed deer in Hardy or Hampshire counties were required to bring them to sampling stations.
"We sampled 460 deer from Hampshire and 411 from Hardy," Crum said. Two deer were brought from Mineral County and one from Grant County. "We didn't turn anybody down."
All of the diseased deer came from Hampshire County.
The total of CWD deer since the first one was discovered in 2005 now rises to 235, with the epicenter of the sickness in a 39-square-mile area that includes Slanesville.
Crum calculates that 30 percent of the deer in that study area have CWD.
Hampshire County has an area of 644 square miles.
Other numbers crunched by Crum show that 622 of the square miles are within five miles of where a deer has been confirmed with CWD.
More chronic wasting disease found- @wvdnr will shoot Hampshire County deer https://t.co/Ks9Ya1RiQT pic.twitter.com/bGBvVmrIjn

— Mike Sawyers (@CTNMikeSawyers) February 23, 2017
Crum calculates 78.8 percent of the county is within three miles of a positive finding.
Hunters who had deer tested were able to check a DNR website to determine the laboratory tests for their deer. 
In the past, DNR would sample deer when hunters brought them to checking stations at various stores.
But in 2015, the state adopted an electronic check-in system, allowing hunters to use a telephone or computer to register a deer.
"We only got 211 samples that year," Crum said.
Thus this past hunting season the mandatory sampling was put in place for the two counties.
"We'll decide whether to do it again this year," Crum said. "As the prevalence of CWD gets higher we need more samples."
CWD has also been confirmed in Pennsylvania, Maryland and Virginia.
Wildlife agencies say there is no evidence that eating the meat of an infected deer is harmful to humans.
Resolution would fund study of chronic wasting disease in Montana #mtnews #montanan https://t.co/RBgw519Yzw pic.twitter.com/RkwQfhULHh

— Billings Gazette (@billingsgazette) February 22, 2017
Full house on hand for meeting on chronic wasting disease https://t.co/guW2DWmM5a

— Gyan Katta (@GyanKatta) February 22, 2017
Colorado stepping up chronic wasting disease testing. https://t.co/SEzJyVwBDn

— I Hunt Colorado (@ihuntcolorado) February 21, 2017
A packed house in Mecosta County where hunters are hearing how the DNR is handling cases of CWD. That full story on @9and10News at 11. pic.twitter.com/AeTmyJCkA8

— Veronica Meadows (@VeronicaM9and10) February 22, 2017