CHARLESTON, W.Va. — Hunters would spend an additional $9 million in West Virginia, resulting in a tax revenue boost of almost $600,000, if legislation allowing hunting on Sunday becomes law.
And that's a lowball estimate, according to the fiscal note attached to Senate Bill 345, which was approved by that chamber and is being considered by the House Natural Resources and Agriculture Committee.
Carl and Megan Burns, owners of Knobley Farms Sports Shop on U.S. Route 50 in Mineral County, favor Sunday hunting. They hope a portion of that $9 million would find its way to their store.
"And we get a lot of out-of-state hunters come in to buy something for the hunt or get something to eat." Megan Burns, Knobley Farms

— Mike Sawyers (@CTNMikeSawyers) March 10, 2017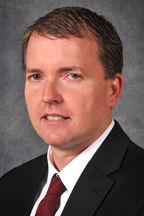 The bill, whose chief sponsor is Sen. Mark R. Maynard, a Republican from Wayne County, would limit Sunday hunts to private lands where allowed by the owners.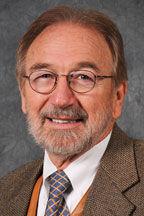 The House committee where the bill has landed is chaired by Del. Allen Evans, R-Grant.
Friday morning phone calls to Maynard and Evans were not immediately returned.
The revenue totals in the fiscal note were generated based upon the presumption that only 25 percent of the state's 246,864 hunters would go afield on Sundays and hunt on only one-quarter of the additional days.
Data used for the fiscal note came from various state and federal surveys - primarily the U.S. Fish & Wildlife Service.
The crunching of those numbers shows that a hunter spends an average of $133 per day afield, meaning that one hunter who goes out six additional days would cough up more than $800 to various local businesses and services, including hotels, gas stations, restaurants and convenience stores.
But the Burnses said there is more to it than the bottom line.
"Yeah, it would give us some business on Sundays that we don't have now, but it would give the people who work six days a week at least one day to hunt," Carl Burns said on Friday morning as he stood in front of his well-stocked ammunition shelves. "You take the guys who are working the steel plant, chicken plant and American Woodmark - a lot of them are doing six days. Knowing they'd have Sunday would bring a lot of peace of mind." 
The shop also has a convenience store.
"And we get a lot of out-of-state hunters come in to buy something for the hunt or get something to eat," Megan Burns said. "If they could hunt on Sunday they'd stay over somewhere."
Carl Burns said the fact private landowners can call the shots makes Sunday hunting a no-brainer.
"The people who (own) the land can say they don't want anybody to hunt on Sunday, or if they don't want to hears guns, they can tell people to hunt with bows," Carl Burns said. "The first year crossbows became legal, between August and the end of the year we sold more than 200 of them, so I know people can hunt with bows if the landowner says 'no guns.'"
Currently, 33 of the state's 55 counties allow Sunday hunting - a product of individual voter referendums based upon existing law. None of those counties is in the Potomac Highlands, and only one, Jefferson, is in the Eastern Panhandle. 
Thank you to @_kelseyharris1 on the heads-up that W. Va. Senate passed first round of legis that will allow Sunday hunting. Now to House

— Daniel E. Schmidt (@DanSchmidtDeer) March 2, 2017
Senate passes Sunday hunting bill - CHARLESTON, W.Va. – The West Virginia Senate passed a bill Wednesday that w... https://t.co/Oi4adfdZEh

— West Virginia Topics (@dubvNOW) March 2, 2017
ALERT! West Virginia Sunday hunting bill passes Senate! Call and voice support! #WestVirginia #SundayHunting https://t.co/c3NBATBVfK

— Sportsmen's Alliance (@SportsmensAll) March 9, 2017
SportsmensAll: ALERT! West Virginia Sunday hunting bill passes Senate! Call and voice support! #WestVirginia #Sund… https://t.co/HPhnZxl2BK

— ODUMagazine.com (@ODUHunting) March 9, 2017