CUMBERLAND - Allegany County officials say they will fight to keep a Ten Commandments monument on the front lawn of the local courthouse, despite a federal lawsuit that calls for its removal.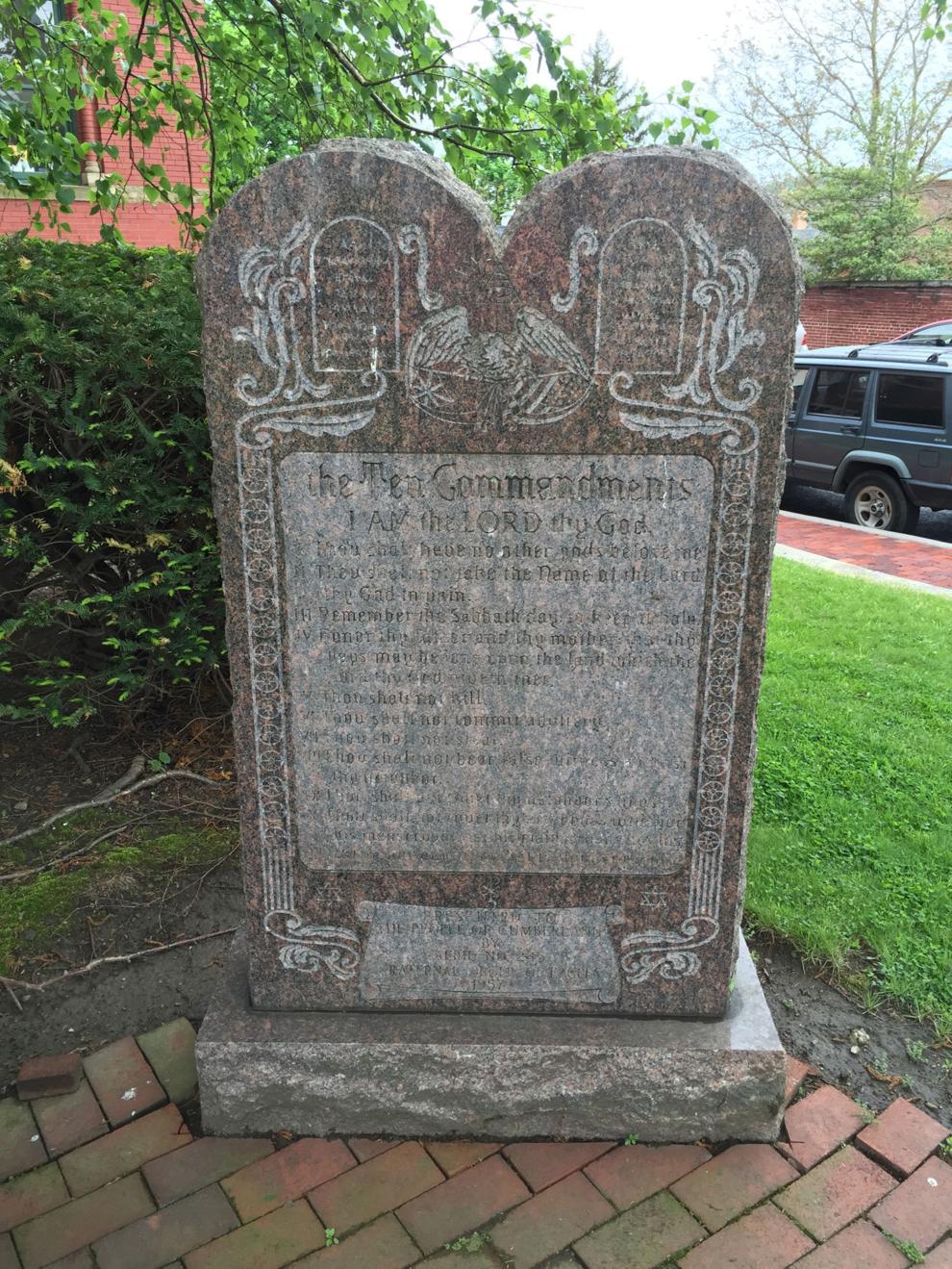 The suit is brought by Jeffrey Davis, of Swanton, who says the structure violates separation of church and state laws.
While Davis complained about the monument in the past, this time he filed a civil action lawsuit, dated April 29, in the U.S. District Court.
Civil action number 16CV689 lists the county's three commissioners as defendants.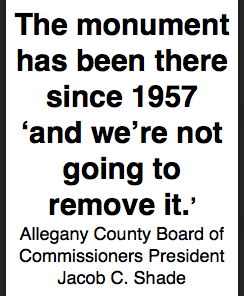 Davis states in his complaint the monument violates the United States Constitution.
Although he lives in Swanton, the complaint states Davis owns property in Allegany County and is a municipal taxpayer.
"Plaintiff Jeffrey M. Davis is an adult citizen and resident of Maryland," the complaint states. "He is offended by the placement of a Ten Commandments monument on the courthouse lawn of the Allegany County Courthouse, 30 Washington Street, Cumberland, Md.
"Plaintiff believes that the monument represents only one particular religious point of view and therefore sends a message of exclusion to those who do not adhere to that particular religion (Christianity), in violation of the U.S. Constitution."
In 2005, Davis organized the Citizens for a Secular Government, which led an unsuccessful effort to erect a monument on the Allegany County courthouse lawn honoring the Constitution.
A 2004 effort by Davis was briefly successful when he convinced the commissioners to remove the monument.
It was removed on Oct. 11, 2004, only to be returned to the courthouse lawn on Oct. 14 after public outcry and vigorous protests caused the commissioners to reverse their decision.
Davis' complaint states he seeks compensatory damages, including court costs and punitive damages.
Efforts to reach Davis for comment were unsuccessful.
Meanwhile, Allegany County officials said they will fight to keep the monument.
"The county was served with a lawsuit regarding the Ten Commandments in front of the courthouse," said Allegany County Board of Commissioners President Jacob C. Shade. "I think it's sad that someone who is not a resident of Allegany County thinks they should sue the county to have those removed."
County officials believe they are "on solid legal ground," Shade said.
"We are reaching out to law offices that will provide free legal services and they have expertise in this region," he said. "I think it's a waste of everyone's time and we're gonna prevail on that one."
The monument has been there since 1957 "and we are not going to remove it," Shade said.
Allegany County Commissioner William R. Valentine said the monument was part of a nationwide promotional campaign in 1956 and 1957 to promote the movie "The Ten Commandments," with Charlton Heston and Yul Brenner.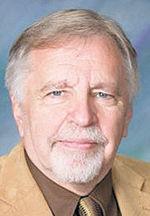 "These items were manufactured and put out by (filmmaker) Cecil B. DeMille," said Valentine. "They sent these things out as promotional items for the movie. It was never in a church. It is an historic monument in an historic area."
Valentine said the monument is not intended to favor one religion over another.
"I believe the request to remove the monument is totally unacceptable," Valentine said. "I will fight to protect our rights."
Valentine said he is "a firm believer" in the United States Constitution, but feels the display in no way violates the Constitution.
"No one is forced to read the (Ten Commandments) or accept them," he said.
"We are not going to remove it unless the court tells us we have to," Valentine said. "We see it as an historic artifact and not a religious artifact."
He said probably only one or two percent of folks that go to the courthouse notice the monument.
"It is not near the main entrance where anyone has to walk by it," Valentine said.
Allegany County Administrator David Eberly said the county has 21 days to respond to the complaint and plans to meet that deadline.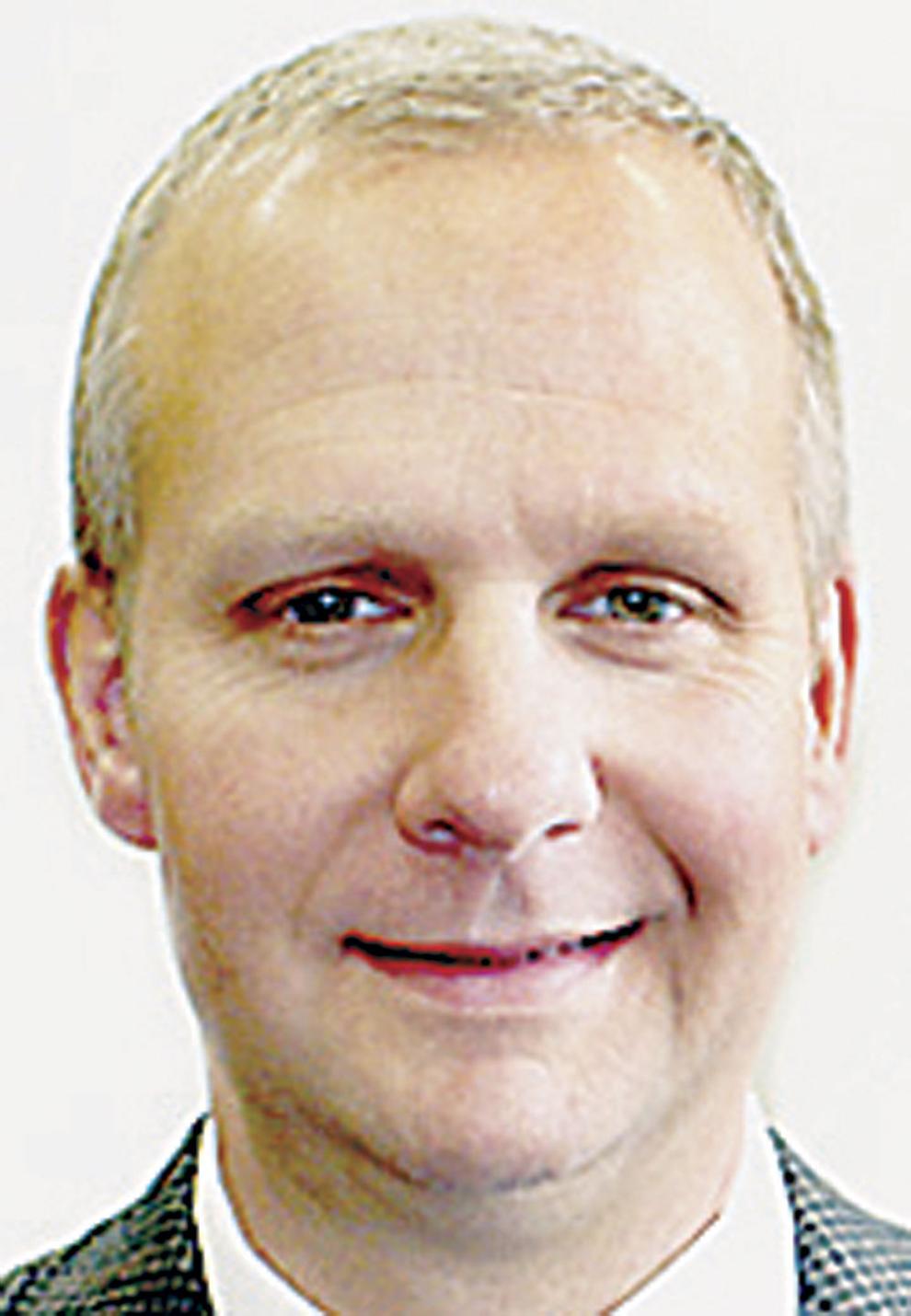 "Our assistant county attorney Barry Levine has reached out to ... an organization that assists groups whether they be government organizations or private organizations that have legal questions with regard to faith," Eberly said.
The mere thought of requiring the county to remove the Ten Commandments is "just absolutely pathetic," said Allegany County Emergency Services Director Dick DeVore.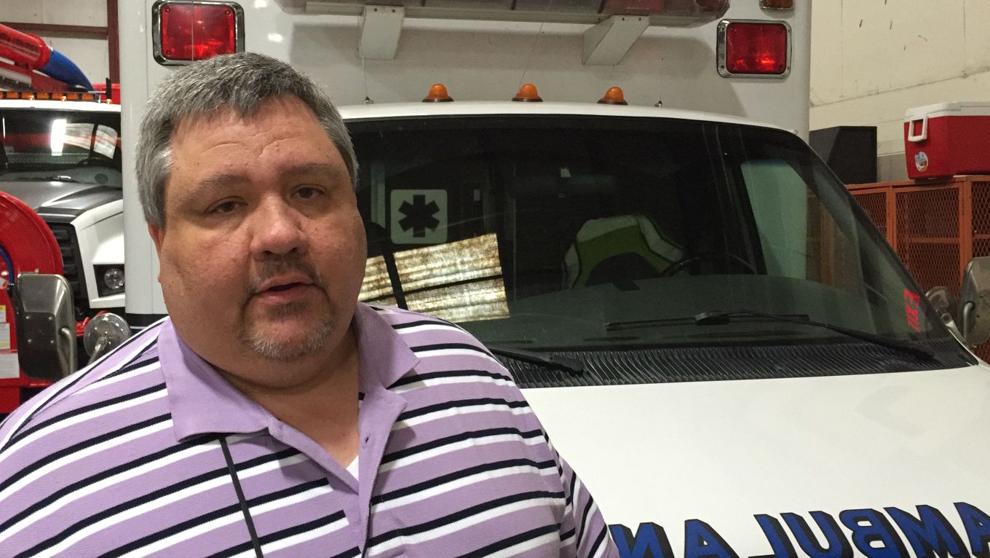 "The Ten Commandments should be a foundation for which society should be built on and model themselves against," he said, "not something that should be hidden solely because of who owns the property, whether it be the government or private."