Petersburg's Fleming making 4th trip to state tournament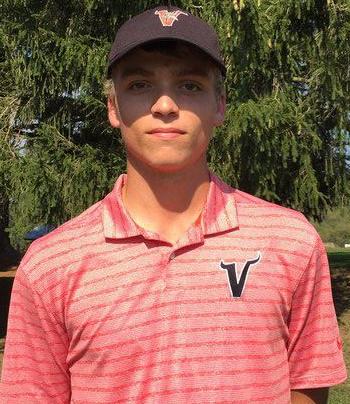 As featured on
MONONGAH, W.Va. — Petersburg senior Nick Fleming was low medalist at the Class AA Region I T…

CRESAPTOWN - Karol Edward "Ed" Zepp, 79, passed away Tuesday, Oct. 15, 2019, at home. At Ed's request, he will be cremated, and no formal funeral services will be conducted. Full obituary at www.ScarpelliFH.com.
KEYSER, W.Va. - Clarence "CP" Sines, 63, died Sunday, Oct. 13, 2019. Visitation at Markwood Funeral Home Thursday, Oct. 17, from 7 to 9 p.m. Funeral Friday, Oct. 18, at 1 p.m. Condolences may be left at www.markwoodfuneralhome.com.
CUMBERLAND - Rosemarie DeVal died Monday, Oct. 14, 2019. Born on Aug. 26, 1927, in Turtle Creek, Pa., she was the daughter and only child of Earnest and Marie McCusker. She met her late husband John DeVal at a local high school dance, and this chance meeting eventually led to a life-long com…
CUMBERLAND - Rhonda Jane Mudge, 53, died Tuesday, Oct. 15, 2019, at home. Visitation Scarpelli Funeral Home, Friday, Oct. 25, from 3 to 6 p.m. Funeral conducted at funeral home Saturday, 11 a.m. Interment Rose Hill Cemetery.