This is the third and final column looking back on hunting and fishing highlights during my career as outdoor editor of the Cumberland Times-News from 1979 through most of 2018. The first two columns appeared on Jan. 5 and Jan. 19.
2007 — Maryland Fisheries Service moved fish infected with whirling disease from one hatchery to another. Eventually, thousands of trout were euthanized and hatcheries shut down to be disinfected.
2007 — A bear charged a Garrett County family who escaped by running into their nearby home. The bear, later determined to have rabies, then attempted to remove a window air conditioner so as to enter the domicile. While the wife tugged on the inside part of the air conditioner, the husband retrieved a shotgun, stuck it out the window and killed the bear.
2008 — Barbara Frush, a state legislator representing Anne Arundel and Prince Georges counties, introduced a bill into the General Assembly that would make it illegal for anyone 12 or younger to hunt in Maryland. The bill failed.
2008 — Cumberland Bowhunters club turned 50 years old.
2008 — Hunters bagged 56 bears during the Maryland season. Sarah Gostomski killed one on Wills Mountain weighing 232 pounds.
2010 — Maryland Forest Service made it illegal to drink a beer at their camp sites, then rescinded the rule.
2010 — Savage River Reservoir was restocked with fish after being drained for repairs to the dam.
2010 — It became legal to use crossbows to hunt deer in Maryland.
2010 — Maryland Fisheries Service changed trout fishing regulations in Wills Creek without making it public ahead of time.
2011 — I wrote a eulogy for my beer/deer fridge in the garage after it clunked out. It was where beers and deers went to stay cold until being consumed.
2011 — The Rocky Mountain Elk Foundation offered to transplant elk to far Western Maryland, but the Maryland DNR said, "No thanks." It is probably the only time the foundation's offer has been rejected.
2011 — Chronic wasting disease was discovered in deer in Allegany County, Maryland's first positive animal.
2011 — Royce Duckworth killed a nice spring gobbler and took it to his father's room to cheer him up. That room was in the Western Maryland Regional Medical Center.
2011 — Maryland Fisheries Service outlawed felt-soled waders and hip boots, claiming they moved rock snot from one stream to another. Research eventually showed that rock snot is already widespread in streams and is activated by water chemistry. Felt soles are still illegal.
2011 — People who hate hunting hung their hats on deer birth control. DNR said such an effort would cost $1,000 per deer and still might not work.
2011 — Dave Long, a retired West Virginia Natural Resources Police officer, began writing columns for the Outdoors page. They were well received, by me and by readers.
2014 — It became legal in Maryland's Deer Region A for bowhunters to carry handguns to protect themselves should they be attacked by bears, as long as they met the state requirements for owning and carrying a handgun.
2015 — Cumberland Times-News produced the first live blog of the Maryland bear hunt. It was one of the more amazing experiences of my career. As I hunted for a bear, I posted photos and words on social media. Digital Editor Teresa McMinn coordinated everything at the mother ship.
2015 — About 10,000 gallons of latex from Verso's Luke Mill got into the North Branch of the Potomac River turning it yellow. Downstream communities that drink river water scrambled to safeguard their intake valves and treatment plants.
2015 — Unlike Maryland DNR, the West Virginia DNR said, "Heck, yes" when the Rocky Mountain Elk Foundation offered to help establish wapiti in the Mountain State.
2015 — Bob Fala, an outdoor writer, was named director of West Virginia DNR.
2015 — Allegany County removed a fence along Barton Business Park Road between American Woodmark plant and state Route 956 that had been trapping and killing deer.
2015 — A bear attacked and badly injured Brian Powell's Labrador retriever Manny in the yard of his Rawlings home.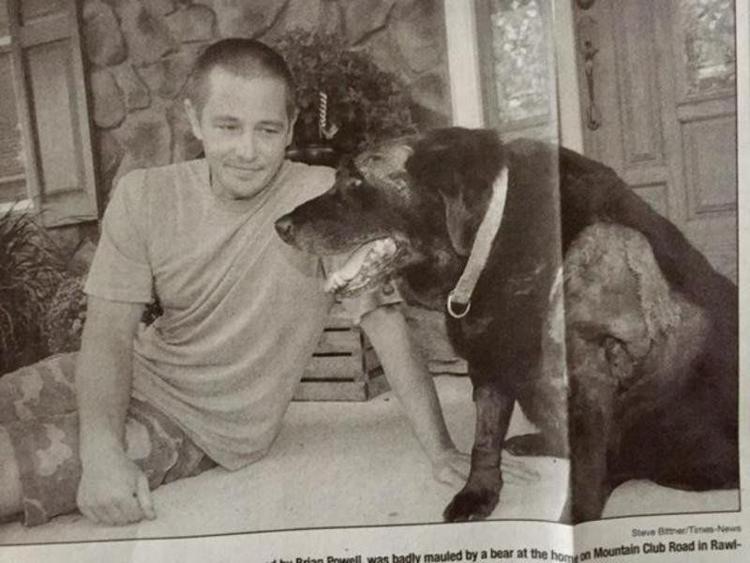 2015 — Maryland DNR began a special hunt for Canada geese at Deep Creek Lake where homeowners complained about good poop on their lawns.
2016 — A Frederick County woman became the first human attacked by a bear in Maryland. She was badly injured.
2016 — The 167 bears killed druing the Maryland season is a record that still stands.
2016 — A guide at Schrader's Outdoors in Queen Anne's County was shot and killed by a young hunter. Hunters at these pay-to-hunt businesses are not required to have passed a hunter education course.
2016 — Taking a position 180 degrees from other states where chronic wasting disease in deer has been confirmed, Maryland DNR allowed hunters to continue to hunt over bait. Wildlife & Heritage Service Director Paul Peditto said if baiting was prohibited not enough people would continue to hunt and fewer deer would be killed. The agency wants deer harvested to reduce the population and lessen the chance of the disease spreading.
2016 — Zac Plummer, Cumberland, caught a 10.62-pound largemouth bass in the South Branch of the Potomac River in Hampshire County, West Virginia.
2017 — Pennsylvania Game Commission began offering free testing of hunters' deer for chronic wasting disease.
2017 — West Virginia's elk herd expanded when 60 animals were brought to the Mountain State from Arizona.
2017 — Landowners hunting deer on their own properties in Maryland were required to wear orange.
2017 — A bear of 508 pounds was struck and killed on Interstate 68 near Chestnut Ridge Road in Garrett County.
2018 — It became legal in Maryland to wear blaze pink in place of blaze orange when deer hunting during firearms seasons. In December 2019, a Natural Resouces Police Officer Erica Garver told me she had never seen a hunter wearing that color.
2018 — Hunting on Sundays in West Virginia became legal on public land as well as on private land.
2018 — Fingerling native brook trout were stocked in a tributary of the Cacapon River by West Virginia DNR.
2018 — Hundreds of young anglers participated in the Battie Mixon Fishing Rodeo at Oldtown.
2018 — A boat ramp was built on the North Branch of the Potomac River at the Upper Potomac Industrial Park near Cumberland.
2018 — Cumberland Times-News outdoor editor retired.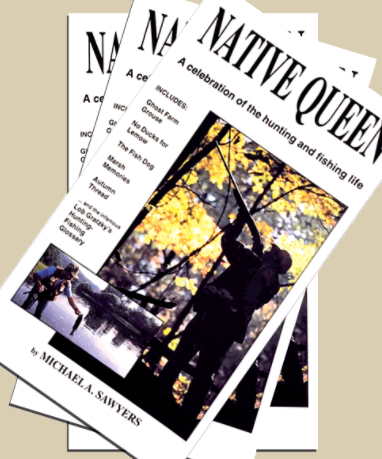 Mike Sawyers retired in 2018 as outdoor editor of the Cumberland Times-News. To order his book, "Native Queen, a celebration of the hunting and fishing life," send him a check for $15 to 16415 Lakewood Drive, Rawlings, MD 21557.