Well, 2019 is in the rear view mirror.
But, instead of looking back at what happened in the world of local hunting and fishing during the past year, let's take a gander at the past 40.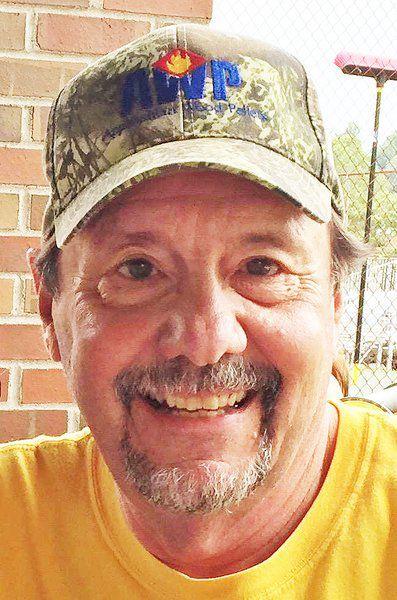 I began working at the Cumberland Times-News on Jan. 29, 1979, and I retired Aug. 31, 2018. That's five months short of four decades, but, using literary license, I round it up to 40 years.
A lot happened with hook-and-bullet news during that span. In this column I'll use articles and columns from old Outdoors pages I saved to highlight some of the interesting events during those early career years.
My column is now published every other Sunday and we'll use as many of those alternate Sundays to keep moving forward until we get to outdoor news items of 2018.
I anticipate there will be at least one more such column, maybe two.
My journey back through pages of the past turned up many more wow items than I anticipated. Readers who have been with CTN for a while may very well remember some of the early articles and columns such as the time hunters jammed phone lines across Maryland or when it was first discovered that Maryland once again had a breeding population of black bears.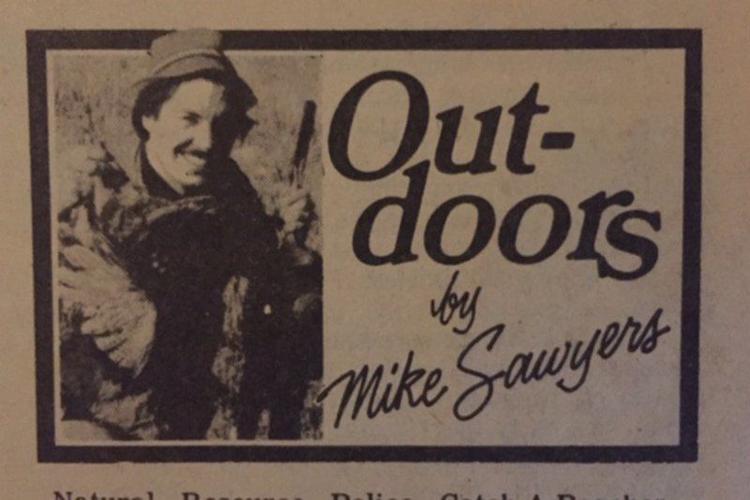 Here we go.
1980 — Do you remember U.S. Route 48, I mean the first one (Corridor H in West Virginia is now called U.S. Route 48). That east-west highway was built and is now named Interstate 68.
Before it was constructed on its current path, there was a route alternative called AGBF2 in Section 1 of The National Freeway.
In my column I wrote, "It's been fought for through a bureaucratic jungle associated with major developments of any kind. The future thoroughfare has knocked heads with an historic district. It had a round with shale barrens. Now, It's going right up my squirrel hollow."
The alternative route over Polish Mountain was one mile or so south of the highway's existing footprint.
I objected to AGBF2. The managing editor at the time called me a tree hugger.
1980 — To hunt does in Allegany County, a permit obtained via lottery was needed for the Dec. 12-13 season.
However, wording in the "Guide to Hunting and Trapping" made it seem that the permits were also valid during the general rifle season.
Thus, hunters began showing up at check stations with does and Maryland Natural Resources Police officers began confiscating the animals.
Allegany County State's Attorney Larry Kelly refused to prosecute the cases. Soon, his counterparts in Washington, Frederick and Garrett counties took the same stance.
"Most of these arrests were taking place at check stations where hunters showed up who were happy with their successes and thinking that they were within the law," Kelly said. "Needless to say, they were pretty upset about it."
1980 — West Virginia legislators passed a bill requiring nonresidents to pay $1,000 to hunt bears. Before being amended, the bill called for a fee of $2,000.
"We don't want nonresidents shooting our last few bears," said Senator William Oates.
The state's bear harvest the previous year was 68. Nonresidents killed four of those.
None of the high-priced permits were sold and the fee didn't last long.
1982 — Michael Elsesser, Cumberland, caught a Maryland state-record largemouth bass of 10 pounds, 7.5 ounces at Lake Habeeb in Rocky Gap State Park.
1983 — Maryland Wildlife & Heritage Service was once housed at Nave's Crossroad. A 6-point buck jumped through the picture window and wandered around inside, perhaps objecting to the fact that there was a deer season. Also, a 4-point buck entered the Fort Hill High School weight training room that year.
1985 — Cpl. Timothy Doolan was named officer of the year for the Maryland Natural Resources Police.
1985 — Damage to West Virginia trout hatcheries from the historic November flooding was described as minimal.
1985 — The angling public was forbidden to fish at Lake Habeeb in Rocky Gap State Park while a bass tournament sponsored by the Berkeley Springs Wrestling Boosters was taking place.
1985 — Maryland Wildlife & Heritage Service was still releasing captively-bred ducks. More than 1,000 were turned loose in the state's four western counties.
1985 — Maryland wildlife officials decided to conduct an emergency doe hunt and made permits available by telephone on a first-call, first-served basis.
There were so many calls that phone lines throughout Allegany and Washington counties were jammed. One telephone spokesman said there hadn't been that bad a problem since the time tickets for the Michael Jackson concert went on sale.
1986 — West Virginia Division of Natural Resources stocked 2,000 lake trout in Jennings Randolph Reservoir, marking the first time that species had been released in the state.
1986 — On opening day of the rifle season alone, Allegany County hunters checked in 948 bucks. The total rifle buck kill in the county in 2019 was 735.
1986 — The shooting of a hibernating female bear in her Garrett County den and the death of her four unborn cubs marked the first time bear breeding in Maryland had been confirmed in modern times. The sow was alive when DNR personnel arrived, but soon died from the shotgun shell wounds.
1987 — West Virginia DNR fishery biologist Gerald Lewis confirmed that a South Branch smallmouth bass of 7 pounds, 14 ounces was certified on a scale at Custer's Store in Springfield, but had been consumed by the time he contacted the angler. Neither were there any photographs.
1987 — Maryland wildlife biologist Josh Sandt said the turkey trap and transplant program was so successful that efforts will be made to increase the work with the goal of having birds in all 23 counties in five years.
1988 — Maryland Forest, Park, Wildlife Service proposed outlawing use of rifles during fall turkey season. It didn't happen.
1988 — Two sections of South Branch Potomac River were dedicated to no-kill smallmouth bass fishing. Also, walleyes were stocked in the South Branch.
1989 — Anti-hunters, members of The Fund For Animals, followed two bowhunters onto the McKee-Beshers Wildlife Management Area near Poolesville to disrupt their hunts. Six were arrested and convicted.
1989 — Using net pens suspended in the North Branch of the Potomac River at the base of Jennings Randolph Dam, the Maryland Fisheries Service reared brown trout for release into the river. Because of whirling disease concerns, those net pens no longer exist.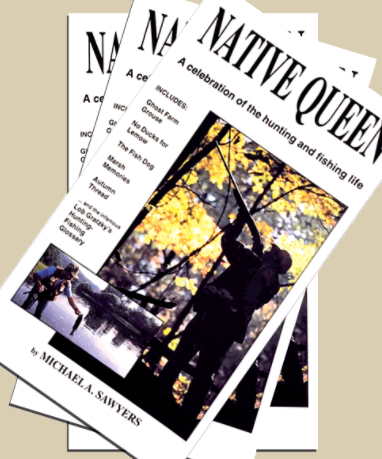 1989 — Maryland Fisheries Service stopped stocking hatchery trout in the lower Savage River.
Mike Sawyers retired as Cumberland Times-News outdoor editor in 2018. His column now appears every other Sunday. To order his book, "Native Queen, a celebration of the hunting and fishing life," send him a check for $15 to 16415 Lakewood Drive, Rawlings, MD 21557.