Roger Latham died the same year I began working for the Cumberland Times-News, 1979. He fell to his death on a steep mountainside in Switzerland as he was photographing wildlife. He was 65.
Latham became the outdoor editor at the Pittsburgh Press in 1957. I was 11 and living in Altoona, Pennsylvania. I didn't know at the time, nor would I have cared, that Latham had a doctorate in wildlife management and that his forward ecological thinking outpaced his contemporary wildlife biologists.
It was that genius about the workings of the natural world that led to his decision to leave his lofty position at the Pennsylvania Game Commission where his management schemes were thwarted.
Latham supported the harvest of more female deer as good management. You can imagine how that went over in the 1950s. Now it is an accepted strategy for healthy herds.
What I did know at the age of 11, growing up on Broad Avenue across from the Jaffa Mosque, was that I was enchanted with fishing and hunting.
I had recently caught my first trout, a brown from Canoe Creek that struck a minnow or, as the Keystone State fishermen say, a minnie. Once I turned 12, I would soon shoot my first squirrel, a gray on some nearby mountain. I think it was called Buckhorn Mountain.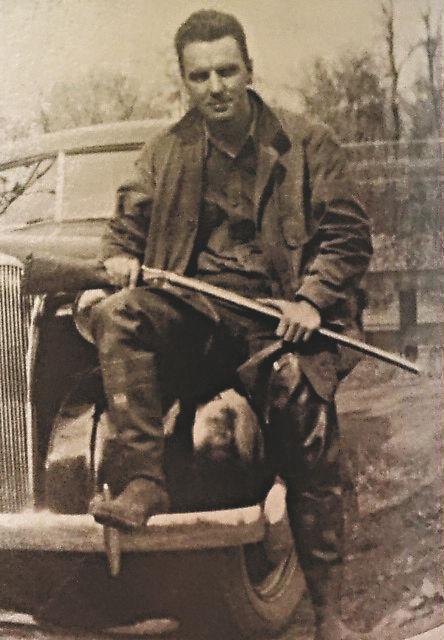 I also knew that Latham's column would be in the Sunday Press and that I would devour his words and ideas.
I was a new reporter in the CTN newsroom when I learned of Latham's death. The news came on yellow paper by way of the United Press International ticker. I still knew Latham only via my memories from his columns that I had read in my youth.
It was not until after my retirement in August 2018, that I read "A Tribute to Roger Latham" by Ann Jenkins. It hit me square on that my life has been devoted to outdoor writing very much because of the impact of Latham's columns on me when I was in grade school.
It was not like at some time in my youth I had said, "I want to be an outdoor writer like Roger Latham when I grow up."
But, somehow, that aspiration became printed across my soul to be realized a couple decades down the line.
Another word hero of mine was Joe Brooks of trout fishing fame and Outdoor Life bylines. I was trout fishing crazy as a lad, allowing that adventure to fill my calendar the way turkey hunting does now.
Jenkins' book about Latham is a great read. It includes numerous columns lifted from the pages of the Pittsburgh Press.
A variety of sources quoted in the book establish Latham as a consummate angler and hunter, able to catch or kill myriad prey using a wide array of equipment and techniques. He was fortunate to be an avid ruffed grouse hunter during a time when those great game birds were in ample supply.
Throughout the book, former friends and coworkers unanimously claim Latham to be among the genuine and good people they have known, with never a negative word about another human.
I would loved to have met Latham and maybe even gone fishing or hunting with him.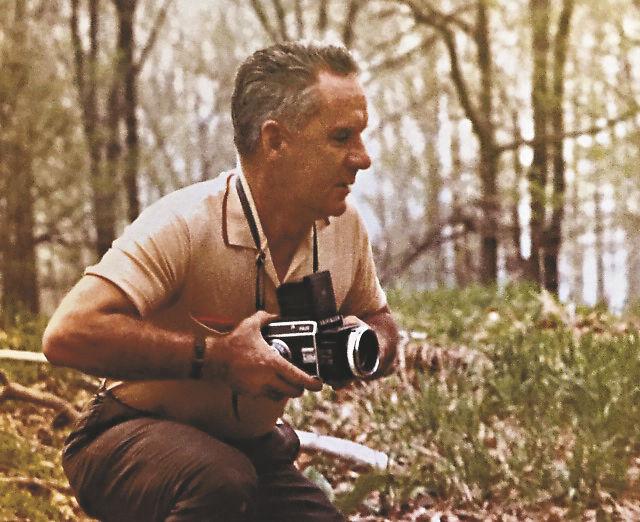 But, I guess, like a lot of other readers who never had the chance to shake his hand or stand beside him while he cast a dry fly, I met him through his words and photographs in the Pittsburgh Press.
So, now, after all these years and after belatedly realizing the impact he had on my life, I say, "Thank you for a great start, Roger."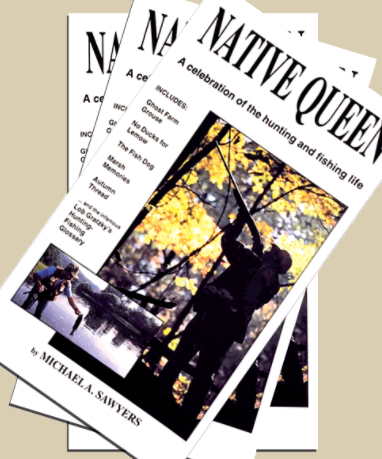 Mike Sawyers retired in 2018 as outdoor editor of the Cumberland Times-News. To purchase his book, "Native Queen, A celebration of the hunting and fishing life," send him a check for $15 to 16415 Lakewood Drive, Rawlings, MD 21557.