FROSTBURG — Chandler Sagal was at his bachelor party a couple of months ago in Nashville, Tennessee, when he and his friends decided to try something new.
"Ax throwing," he said. "We had an absolute blast."
Upon returning home after the event, Sagal, a development and grants associate at Allegany College of Maryland's Department of Advancement and Community Relations, shared information about the sport with his uncle, who owns a bait shop and indoor archery range.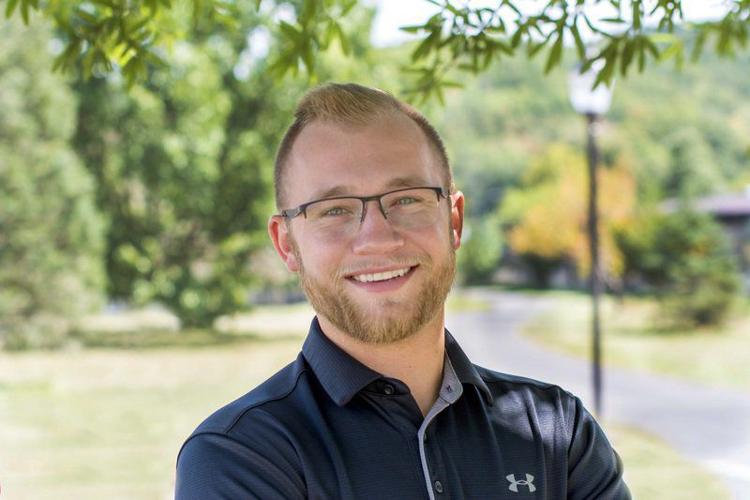 The two worked together to open a separate part of the shop as an indoor ax-throwing range. 
"It's not your typical sport," Sagal said and added that ax-throwing skills for all age levels can be mastered in a relatively short period of time. 
His uncle, John Sagal, was an Air Force military police officer for 8.5 years. Later, he worked as a Maryland State Police trooper and investigator. After retiring from his state job, Sagal traveled as a civilian contractor to Afghanistan to train police officers from 2011 to 2015.
A couple of years ago, John Sagal opened an indoor archery range at his J and J Bait LLC, 75 South Grant St.
He said he wanted the business to expand on his passions including bowhunting and waterfowling.
The newest addition to the business was designed according to World Axe Throwing League standards, and offers customers another level of recreation, he said.
"I throw every day," John Sagal said and added that ax throwing is primitive and offers stress relief. "It really coincides with my love of the outdoors — hunting, fishing, trapping."
Ax throwers stand 12 feet from a wooden wall in a caged area and can use various techniques to throw, said John Sagal, who is also a hunter education instructor for Maryland.
"It's all on the individual," he said. 
There's no age limit for participants, but children under 16 must be accompanied by an adult.
J and J currently offers two axe throwing lanes, and might expand to include about eight more, John Sagal said. 
The cost for ax-throwing is $20 per person, and $15 per student, per hour. The facility also offers family and group pricing. 
Hours are 1 to 7 p.m. Monday through Friday, and by appointment on Saturday.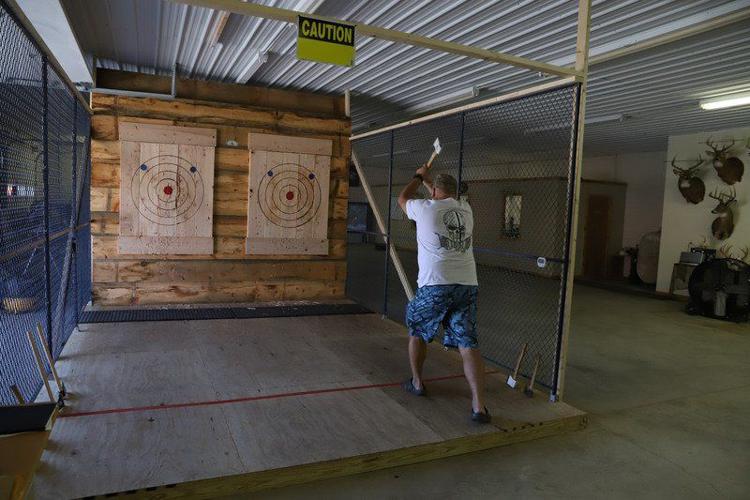 "We're pretty much booked solid every week," John Sagal said. 
Cumberland residents Kathie Schiffour and her husband Ken typically throw axes at J and J on Fridays for their date night.
Archery was initially the couple's choice for friendly competition. 
"John introduced us to ax throwing recently and we loved it," Kathie Schiffour said via text message. "Now we do both."
To learn more, visit the Facebook page for J and J Bait LLC. Reservations can also be made by calling John Sagal at 240-727-1932.