UPDATED: April 4, 2017, 6:15 p.m.
LONACONING — A lone, ear-tagged, feather-weight cub that had climbed onto a Lonaconing porch Monday afternoon was taken to a wooded area where it was released, according to a Maryland Wildlife & Heritage Service biologist.
"It's difficult to say what happened, why there wasn't a sow around," said Clarissa Harris. "It could have been any number of things. Maybe the sow rejected it. Maybe it got dragged off by a dog, but not killed."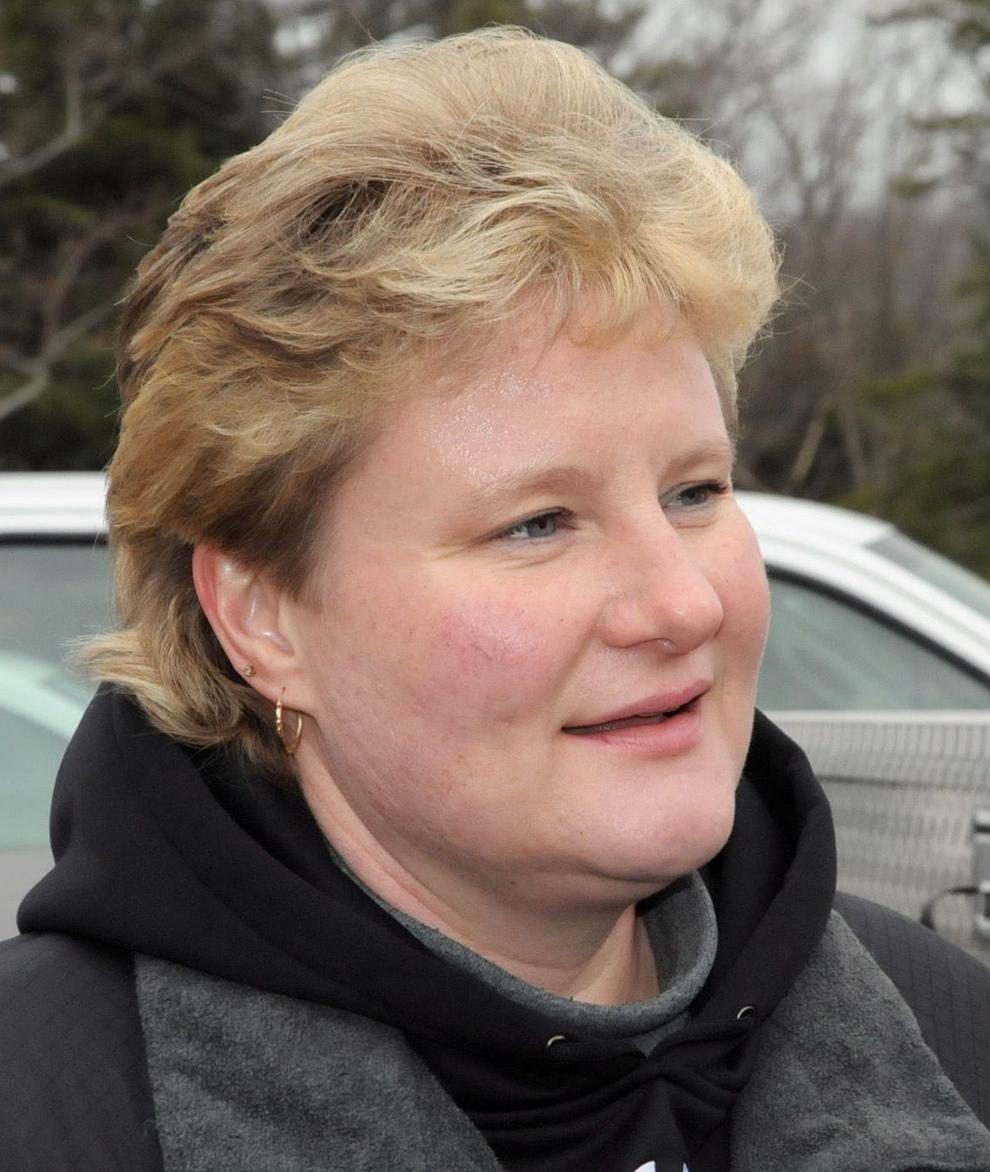 Photographs of the bear, obviously born this year — likely in January — clearly show the metal ear tags, meaning it was pulled from a den and examined by a wildlife crew that had sedated the radio-collared sow.
The photographs were taken from the Facebook page of Casey Love.
"My neighbor Tyler Huff saw the bear and called DNR. It then wandered onto a neighbor's porch where we put a shirt on it and transferred it to the bush in my parents' yard," Love said. "We feared the bear would injure itself on the porch."
Jim Mullan, regional manager for WHS, got the call about the bear at 3:45 p.m.
"I told the caller to give the cub some room and watch for a sow in the event it came back looking for the cub," Mullan said. "And then I responded."
Mullan found the cub in some bushes between two houses on Church Street.
"I got in touch with Harry (Spiker, black bear project leader) and then used the telemetry equipment that gave me a weak signal from the radio collar on the hill above the house."
Mullan said he took the cub into the woods in that direction, shooed it up a tree and left.
"We give the sow a chance overnight to find the cub," Mullan said.
Tuesday morning, wildlife biologist Rande Brown returned with the telemetry equipment.
"The cub was nowhere to be seen and Rande got a little stronger signal from the sow's collar. It's possible that the sow and the cub are back together."
Love said he and his neighbors have high hopes the cub has reunited with its mother.
"(Department of Natural Resources) told us the cub wouldn't be able to survive on its own," Love said.
#CTNgobblers kicks off April 17 in West Virginia, April 18 in Maryland, April 29 in Pennsylvania. Almost time to get after them. pic.twitter.com/G2VstLetU7

— Mike Sawyers (@CTNMikeSawyers) April 5, 2017
Itty-bitty, ear-tagged bear cub found alone in Lonaconing https://t.co/HqZBUbIkVW @MDDNRWildlife @Mountain_MD @AppalrootFarm #MdBears2016 pic.twitter.com/kuprI7QAgp

— Mike Sawyers (@CTNMikeSawyers) April 4, 2017
Cool idea by @wvdnr to stock trout on Earth Day https://t.co/dZZQ2fbpFU #FishOn @WVNRP pic.twitter.com/eDh0AdFS5I

— Mike Sawyers (@CTNMikeSawyers) April 4, 2017
Sandy and I are very proud of our son who cares deeply about his fellow human beings and announced his candidacy this morning. https://t.co/Qo8ASne4aN

— Mike Sawyers (@CTNMikeSawyers) April 3, 2017
Baseball makes me feel good

— Mike Sawyers (@CTNMikeSawyers) April 2, 2017
Having high respect for Sen. John McCain and all he did for America and what he is now doing. #LandOfTheFree #ProudVeteran

— Mike Sawyers (@CTNMikeSawyers) April 2, 2017